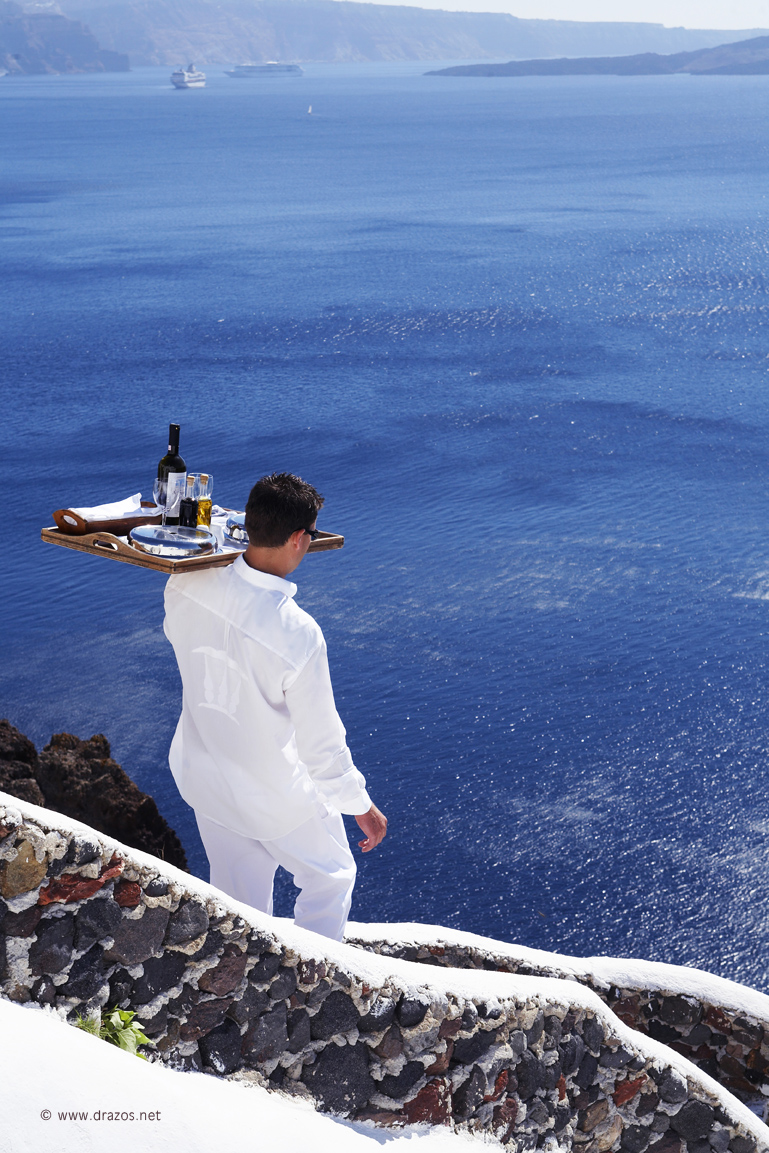 The two last sunny February days where enough to start dreaming of some Aegean island hopping…
2013 as the Year of Gastronomy in Santorini is a very good reason to visit the island once again.
Capper, tomato, fava beans, are only some of the unique local ingredients that find their way into
the gourmet Chef' s compositions as well as into traditional homy recipes.
Have you tasted those products, yet? Which is your favorite dish from Santorini?
Photo courtesy of Katikies Hotel | photography by christos drazos
words by maria alipranti