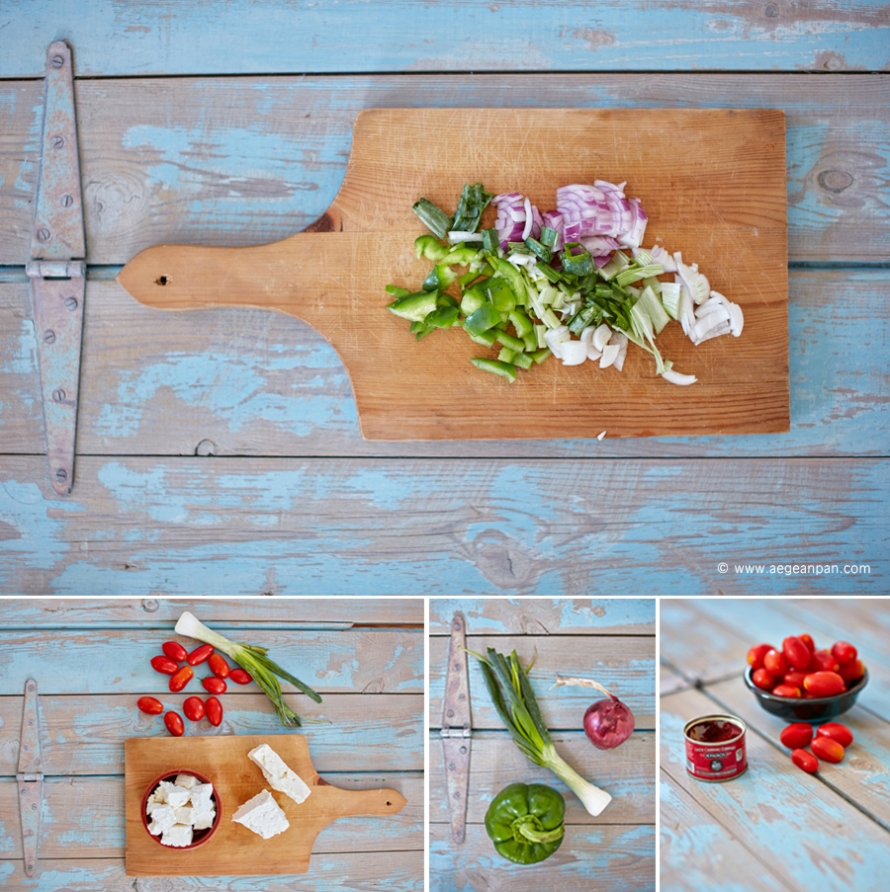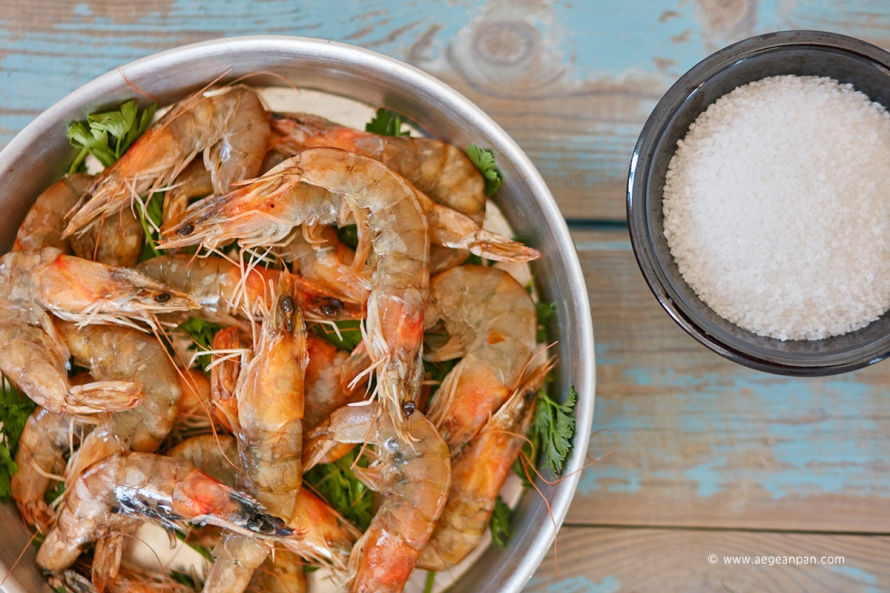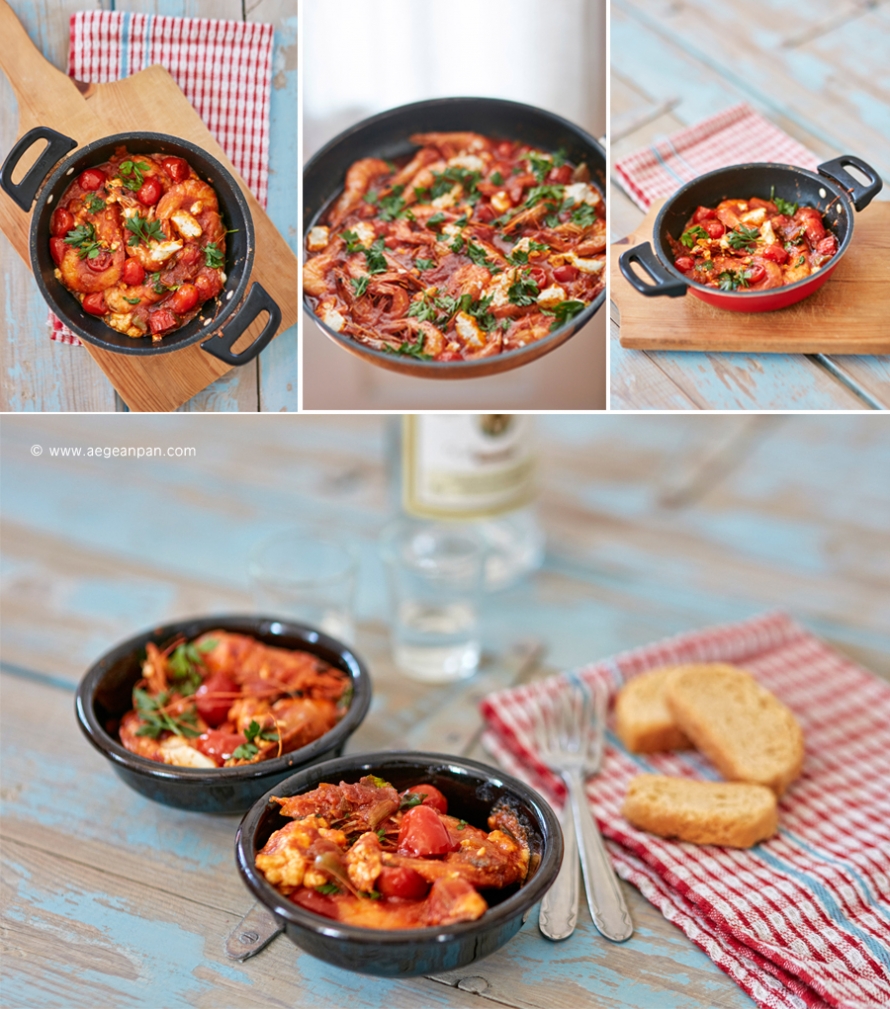 Gely's Garides Saganaki
Flavors and aromas of favorite seasonal ingredients travel from Aegina to Paros, deliciously messy and inspiring as summer: an e-mail with photos of Gely's Garides (Shrimps) Saganaki were enough to make me want to go to the market and start cooking, or at least, head to a tavern by the sea and have a glass of ouzo with friends. It's August, it's Sunday, and we can also have a siesta later, right?
……………………………………………………
The recipe 
1 green pepper, chopped
1 spring onion, chopped
1 dry onion, chopped
1 medium tomato, grated
100 gr. of cherry tomatoes, cut in half
A tablespoon of tomato paste
About 20 large shrimps
200 gr. of feta cheese, crumbled
A shot glass of ouzo
Parsley to sprinkle, finely chopped
Olive oil
Salt and Pepper
A pinch of chili flakes
Heat the olive oil in a large heavy-bottomed saucepan; Add the onions, the pepper and cook, stirring frequently, until the onions are soft and turn light golden. Add the tomato paste and the grated tomato, salt, pepper, chili flakes and bring to boil. Decrease the heat to medium, add the cherry tomatoes and ouzo and cook until the tomatoes are softened and the sauce thickens. Add the shrimps and the feta cheese and let them cook for 5 to 10 minutes. Sprinkle with parsley and serve with bread. Enjoy!
photos by christos drazos
words by maria alipranti