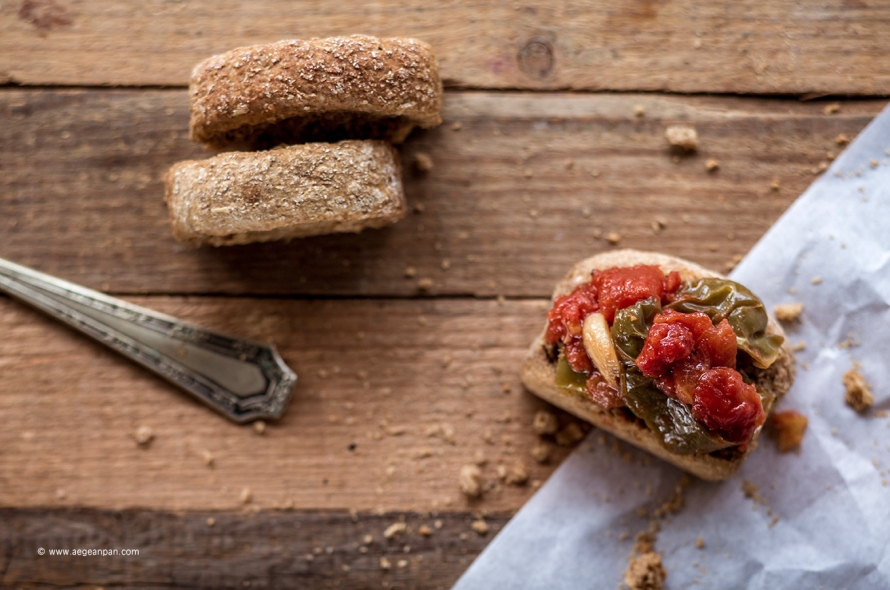 Last week, we saw snow falling at the islands. It covered most Aegean mountaintops, even streets and beaches! The white sugar cube houses in snow; an uncommon Aegean sight that made children -and not only children- happy to watch.
In such cold days, the best thing to do is spend time with friends around a fireplace: that 's what I did during the weekend. Τhe plan was to use the fireplace for cooking, a skill I've mastered pretty well after my first winter in a summerhouse, with no heating but the fireplace. At first, I couldn't even keep the fire burning, which totally surprised me; it seems so easy in the movies! But after I watched dozens of You Tube videos for dummies on how to build a fire and burnt many potatoes and chestnuts, I think I can prepare something decent using the heat and the charcoals without burning it or making a huge mess.
The fun about fireplace cooking is the suspense it creates, while friends are waiting for the next plate to come out of the fire as they gather around it, just like a barbeque; they brought local sausages, fresh eggs, sweet potatoes and souma: the eggs were slow fried, sprinkled with thin flakes of louza from Syros and the sausages were grilled covered with orange slices; these are some of the simple and delicious flavors we tasted. The meze that you see in the photo is another thing that we tried: green peppers fried, then cooked with sautéed tomatoes and garlic. My grandmother used to make it in the summer, with seasonal peppers and aromatic local tomatoes, but since we had the ingredients we gave it a try in the heart of the winter. Not bad at all, I am telling you; the smoky flavor of the vegetables was a nice twist –the perfect bite to accompany a glass of souma. Or two.
photos by christos drazos
words by maria alipranti