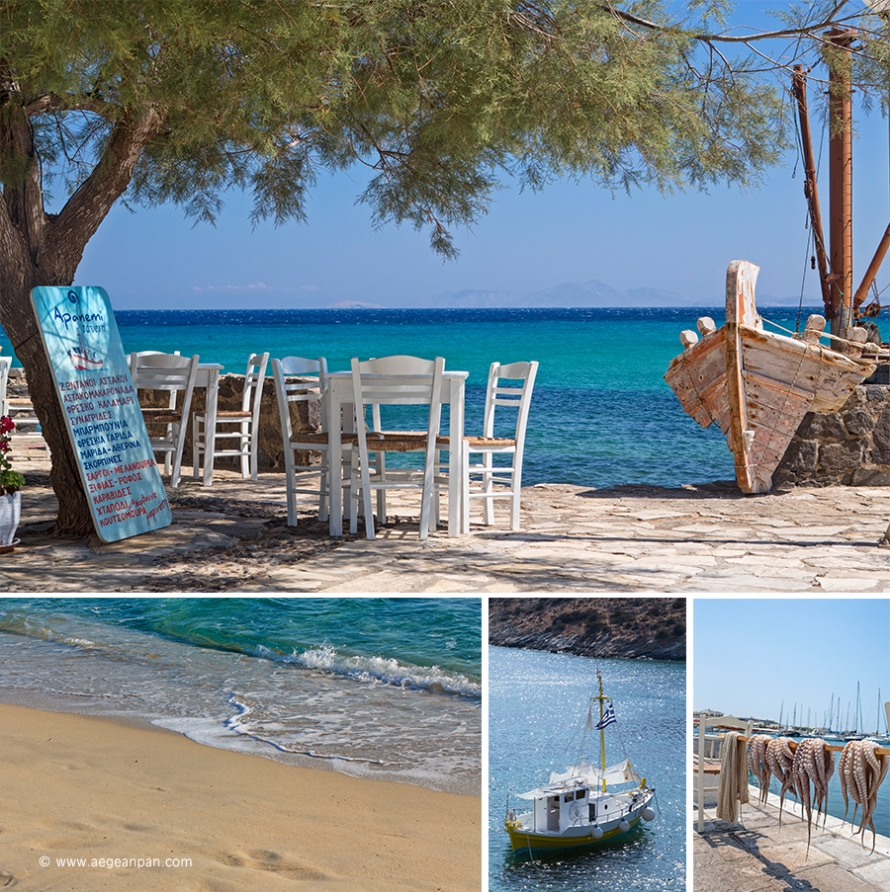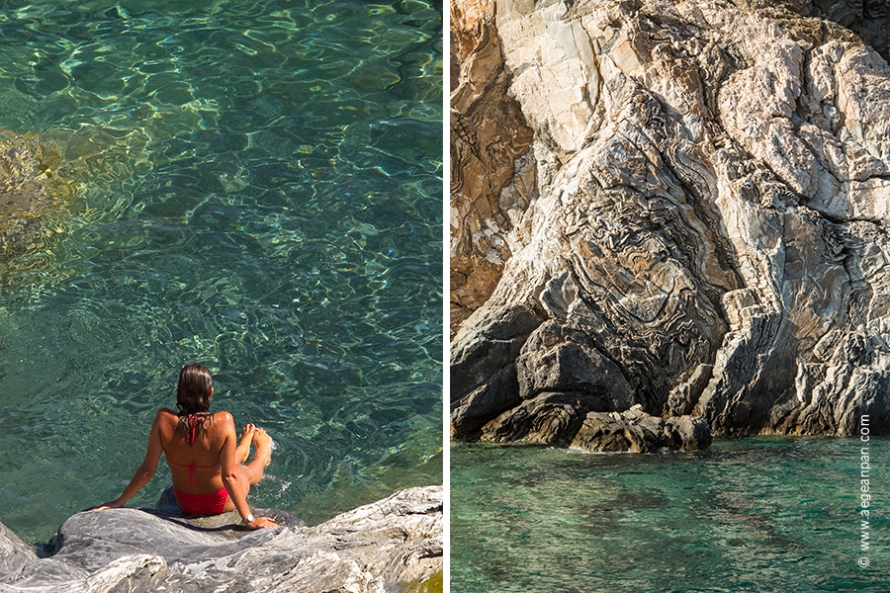 As it seems, astrologers recommend that the best thing to do in a period in which mercury appears to be moving backwards, is to process things of the past; re-think, re-evaluate and then plan ahead. I recently did. Not so much because I am such an astrology geek, but because being in my classic end-of-summer denial, it was only natural to think about the summer and avoid anything that had to do with the words planning (=winter) or future (=winter). I believe, that summer memories and thoughts should ideally unfold like a cool video clip, or at least like a 90s Bacardi Ad, even if the summer wasn't exactly video clip material. It's a game, to keep us dreaming in the cold winter gray, and yes, inspire us to plan ahead (since winter future planning = summer).
Taking advantage of the previous retrograde mercury to start a summer reverie in the middle of October, I asked Christos to join the game, making lists of the things that stood out for us during the past few months. Moments, flavors, experiences… So here it is, our top 5 summer moments; the ones that we will always remember with a smile:
My top 5 summer moments | by Maria
Cliff jumping
Have you ever tried it? I used to do it as a teenager (sorry mum – you probably didn't know about this) but as I grew older and realized it could be dangerous I stopped. But this summer, after a hot day's walk on the beautiful cliffs of Tripiti in Paros, I decided to follow my friends in the water; and to do so, I had to dive from a cliff, like them. Although it was not very high, I remember all my fears and hesitations battling the desire to get inside the water, the feeling of excitement and freedom when I finally jumped; the joy and laughter right afterwards, for sharing the most amazing waters with them.
View from above
Watching the nightfall from Agioi Pantes, the highest point of Paros while drinking wine with friends in silence, is one of my most serene summer memories. We saw the island and the islands around hide in the darkness, as they gradually turned from a sunset orange to purple and then blue. For a few minutes, we could see stars as well as flakes of light from the sundown; hear the birds that made their last flights for the day, the bells of goats and the wind that brought us aromas of wild oregano and thyme.
Boat Trip
A couple of days before their wedding, my friends Emmy and Manos organized a sunset boat trip around Paroikia. There was music, watermelon cocktails and friends -haha!- almost like a Bacardi Ad; It was a relaxed June afternoon, breezy and full of promises; two close friends were celebrating a new start and the summer was waiting ahead – and although romantic sceneries usually make me want to laugh, it was truly romantic and I was moved for sharing that special moment with them.
Outdoor Cooking
A summer top 5 wouldn't be complete without really great food, right? Having a cool cook among us, in a good mood and with access to the purest local ingredients, were enough to transform an August evening to a nine hour feast. Under the huge bougainvillea of an Aegean farmhouse, we talked, laughed and tasted the most amazing flavors that Dimitris created patiently until the first morning hours.
Midnight storytelling
The after midnight narration of Mrs. Lily Lambrelli on the second day of the festival Routes in Marpissa, is an experience I know will not fade any time soon. I remember sitting among other people on traditional woven rugs, listening to her captivating stories almost holding my breath; you could hear a pin drop. Looking at the beautiful settlement and the enchanted faces of the people around me, I could not help thinking that this experience was similar to the old-times spontaneous evening narrations that senior local people remember like yesterday.
My top 5 summer moments | by Christos
Schinoussa Flavors
The goat ragù with spaghetti I tasted at the Deli restaurant in Schinoussa – I still remember the taste. It was a bliss; after a good swim, to be with my family in an sea view balcony, having this incredible plate in front of me that was made with island ingredients and such care; it was purely Aegean.
At the beach
The way the sun light reflected on the waters of Livadi beach, creating a million sparkling mirrors that were almost hypnotizing. To look at the sea -just that- on a warm August day; listening to the waves and the cicadas on the beach trees: that was a rare relaxing moment I will remember.
Aegina
My first pistachio harvest at the new aegeanpan house that filled me with joy and pride! The smell and taste of fresh pistachios straight from the tree, is profoundly connected with the island of Aegina and with so many happy memories there.
Friends
Enjoying some time off work with good friends at the island of Naxos; staying up late talking while drinking ouzo and tasting grilled sun-dried octopus by the sea; feeling the carefreeness of a mid-summer day at its best.
Scopelitis
When I saw the old local ferry Scopelitis arriving at the port of Schinoussa and realized that my holidays were over… it felt as if my dad had come to take us all home. It was a peaceful feeling of trust and fulfillment, after the end of summer days well spent with family and friends.
…..
What is your top 5 of summer memories? C'mon, join our game and inspire us by sharing the ones that make you smile : )
photos by christos drazos
words by maria alipranti