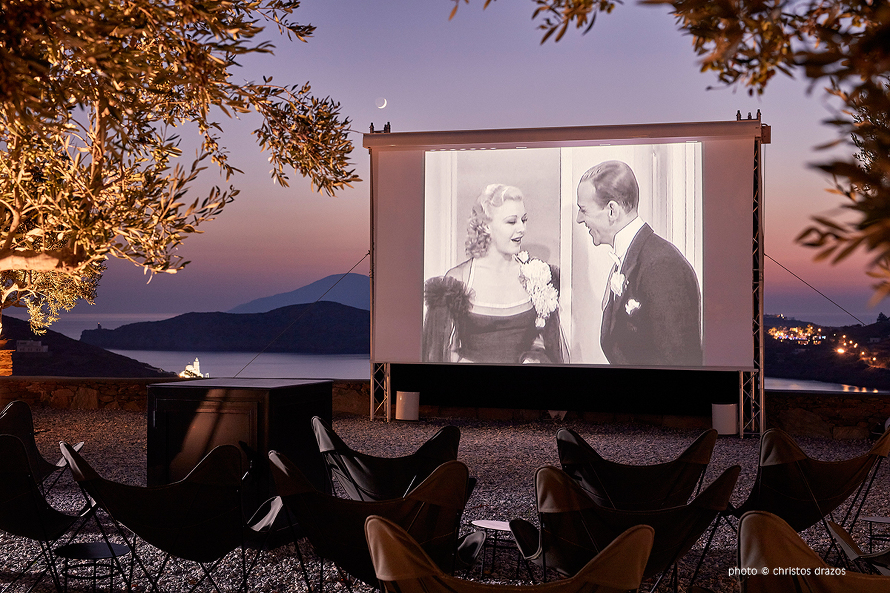 Open air cinema is probably the coolest thing on my cool summer things top 5: it exceeds ice cream, star gazing, swimming and beer, since a brilliant open air cinema can include all the above; and if it doesn't, that's perfectly fine.
As the sky color is changing from purple to vivid blue, all you really need is to mute your phone and let the big screen create a deserted island universe just for you; even in the center of Athens. There is something soothing in these old Athenian yards and terraces; their ivy covered walls offer a safe distance to observe detached the city and your life; and then unwind with a good movie. Island open air cinemas are classic too; their vintage nonchalance offers amazing night sky views that counterbalance the legendary Acropolis view cinemas of the center.
I do like the Greek word –therinos- which is not used as often as it should nowadays and it wonderfully frames the word cinematographos: summer cinema in Greek. Open air cinemas are a blend of carefree innocence and old fashioned romance; a tribute to easy-living. The unique bubble they create is just a stepping stone: The movie ends, you get out of the bubble and there is another hectic Mediterranean night waiting for you.
ps: the -wanna live there- photo, is from Liostasi Hotel & Suites in Ios island
photos by christos drazos
words by maria alipranti