Taste of the island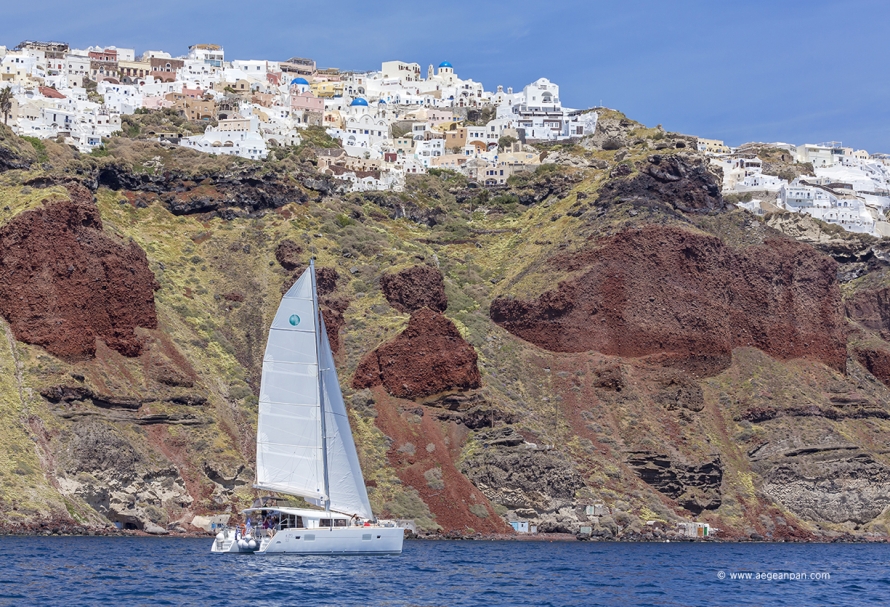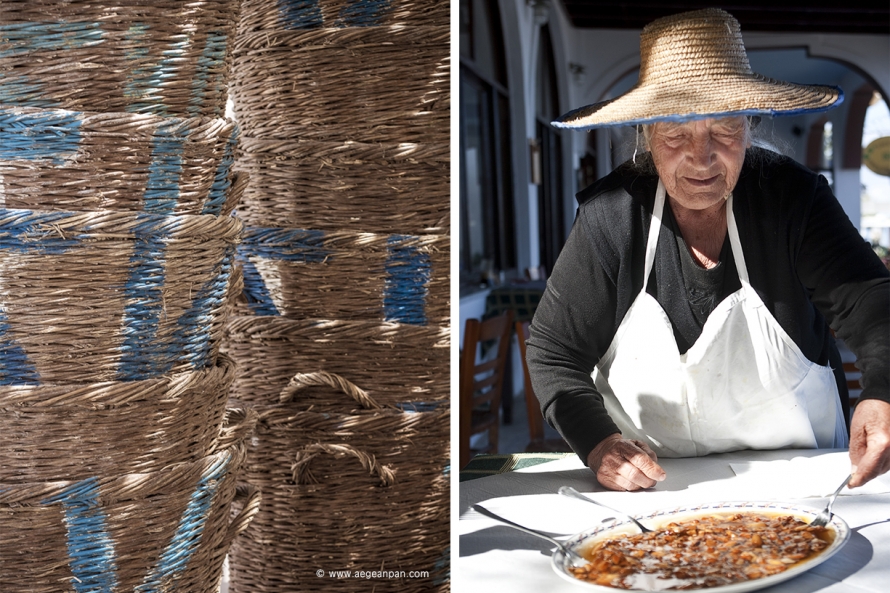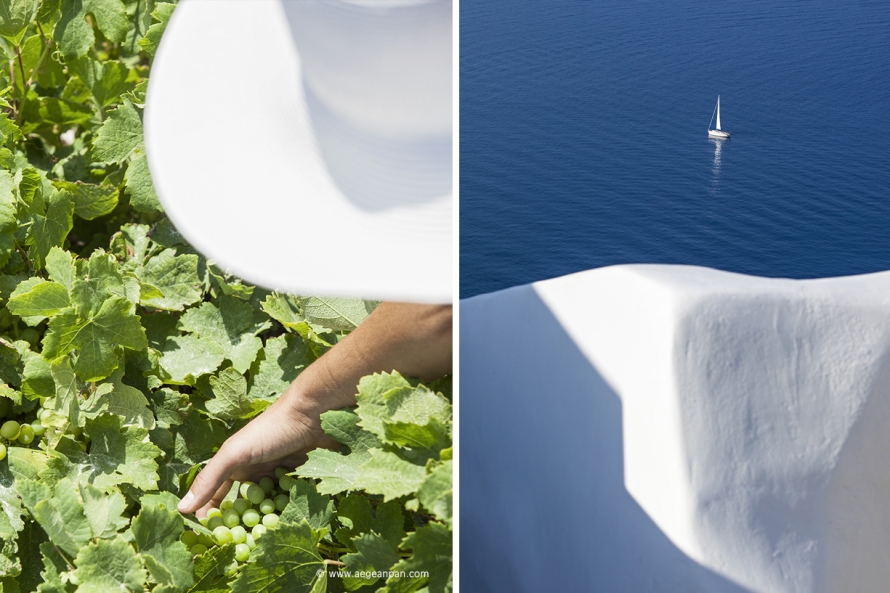 An island cut in half, that is so impressive that makes itself unforgettable; One, can always remember the emerging feelings after the first gaze towards the island's steep rocks that unfold seductively, like the red-velvet layers of a mouthwatering cake. This strong impression continues on the island: there are people drunk by the beauty of the place; in love with the way they depict themselves in another out-of-this world selfie.
First impressions are usually the stronger ones, but the excitement and the heartbeat when visiting a new land, grows into love when you find your place in it. It's a privilege that local people share. Nevertheless, they are also surprised by Santorini's capacity to grow, to reinvent itself and offer new experiences to visitors and locals.
The island's pure character, rough and delicate in the same time, can be perceived by approaching local food. The history and the culture of Santorini are part of a culinary narration that evolves creatively, always connected with the past. The native cherry tomatoes, the delicious fava beans and the unique wine varieties are some of the island's famous products with protected designation of origin. Santorini cultivates vines for more than 5000 years, but their rare taste was shaped after the eruption of 1600 BC; Growing continuously in a mixture of ash, pumice stones, lava and sand, absorbing moist by the sea breeze, the crown-formed vines are singular. In combination with the finest wine making traditions, the island's wines are world recognized. Thoughtful producers that made a virtue out of necessity; the island's volcanic dry soil provides fruits and vegetables with distinguished, rich flavor. The white aubergine, the capers and the traditional chloro cheese are basic ingredients for some of the local restaurant's legendary plates. Traditional recipes use wisely the gifts of the land and the sea and inspire contemporary chefs' playful creativity, advancing local gastronomy.
The sometimes overwhelming impression of the island's outgoing, vivid visitors, is immediately relieved after a sip of Nykteri or a bite of fava with onions and capers. Santorini's food is grounding, as it is delicious. It brings you closer to the island and a step closer to yourself.
photos by christos drazos
words by maria alipranti