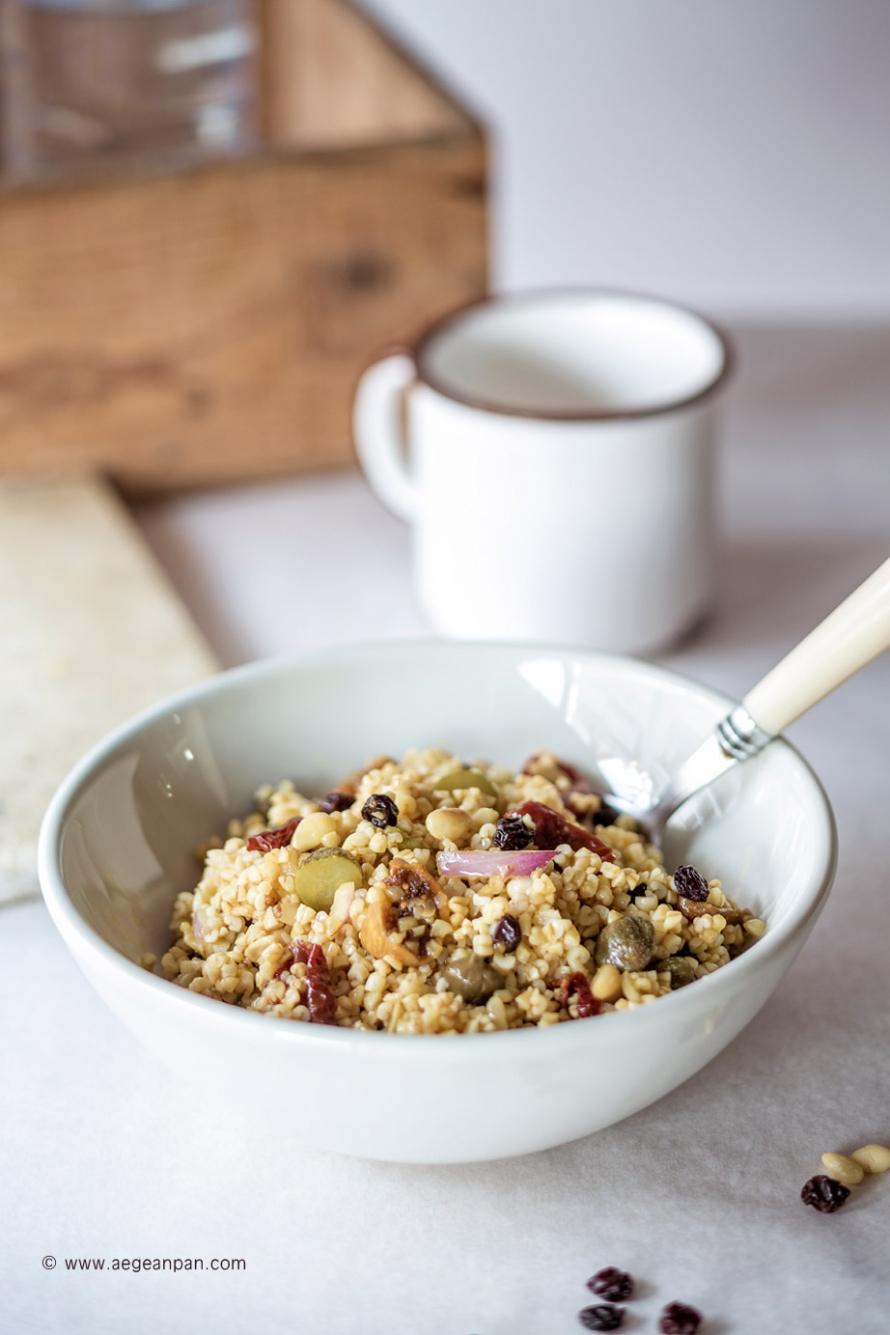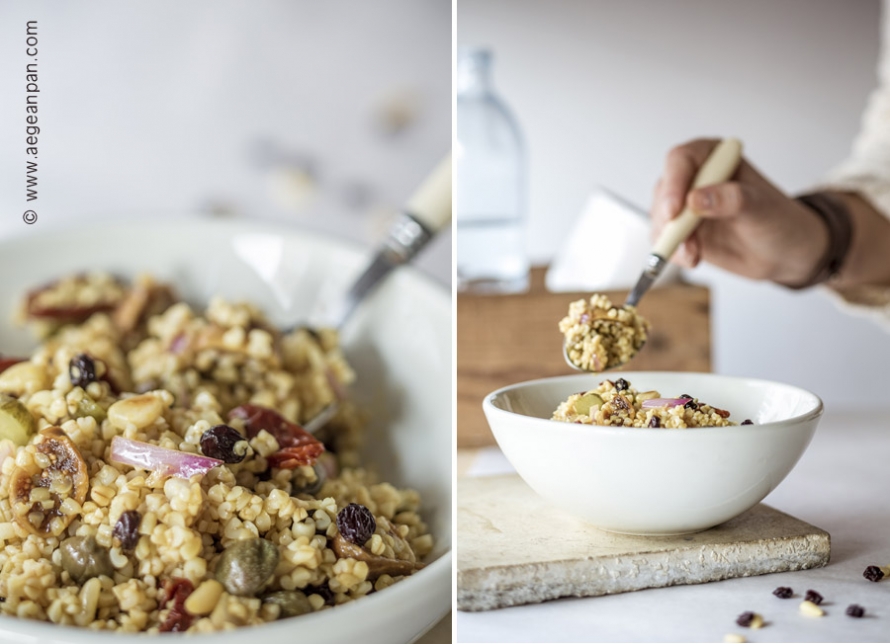 This is one of my favorite salads. When I make it for parties and gatherings it is always a big hit. What's not to love in this recipe that combines so many aegean flavors? It's sweet and salty ingredients that balance nicely, can be found in your pantry; if you are into big jars of sun-dried tomatoes, figs and raisins like me, this is a salad for you.
Since it is Sunday, I won't make you tired with complicated recipe instructions. I will just tell you how to make it, the way I would tell a friend.
Combine the wheat and the orange juice in a bowl, put it in the fridge and let it soak overnight. The juice should be enough to cover the wheat, if it is not add some water. To make the salad, cut all the dry ingredients in small pieces -ok, no need to cut the pine nuts, the capers or the raisins : ) Mix them with the wheat that should be soft and aromatic, after absorbing the juice. Add the mustard, the olive oil and vinegar, then season according to your taste. Let the salad stay for an hour before serving; that will help all the flavors blend well.
You can adjust the quantities according to your preference: add more onion, less tomatoes, more figs; I don't put salt in this salad, but I use plenty of olive oil. Here is the list of ingredients:
•  250 gr. cracked wheat
•  3 cups of orange juice
•  A large dry onion
•  1-cup sun-dried tomatoes
•  1-cup dried figs
•  1/2 a cup capers
•  1/2 a cup pickled baby cucumbers
•  1/2 a cup pine nuts
•  1/2 a cup raisins
•  A tbsp of mustard
•  olive oil
•  balsamic vinegar
•  pepper
Give it a try and let us know what you think. Enjoy your Sunday!
photos by christos drazos
words by maria alipranti