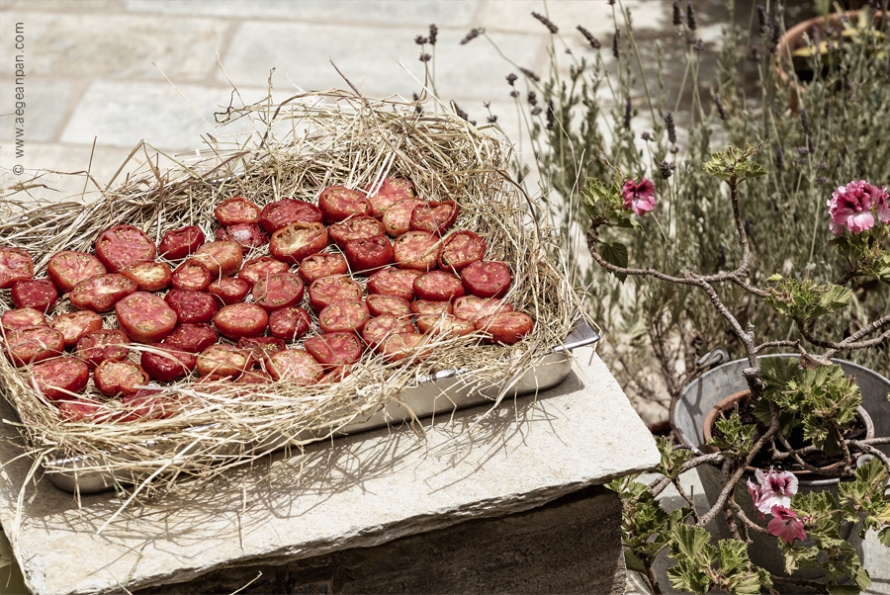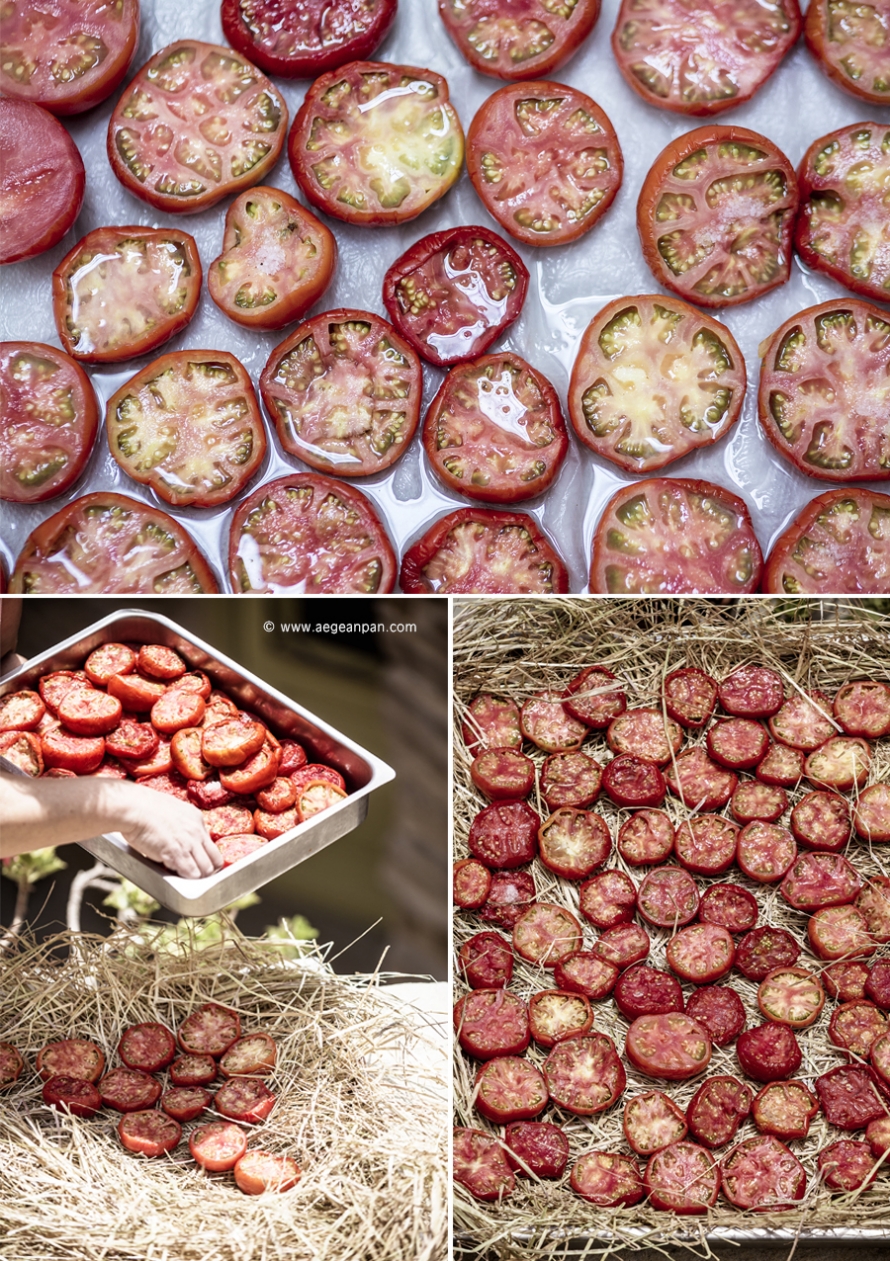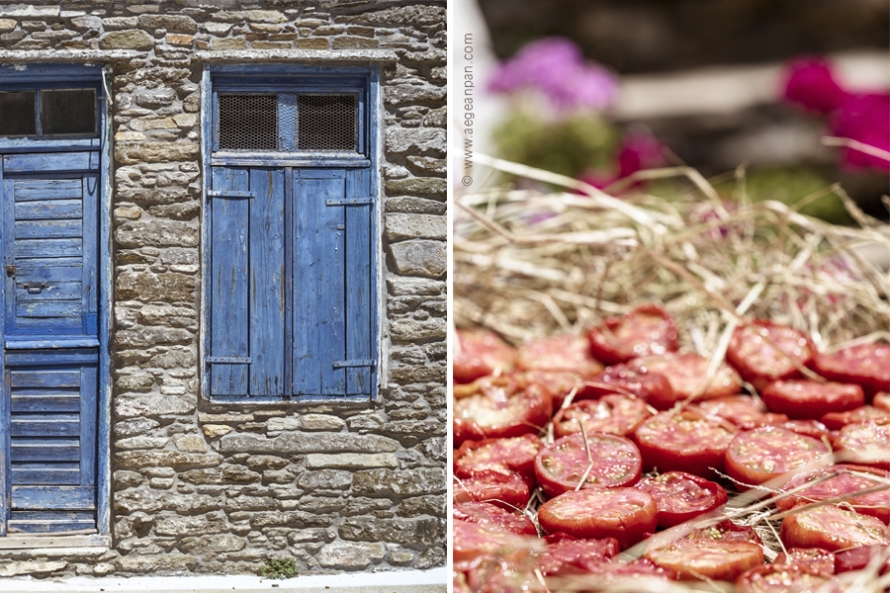 If you follow the blog for a while, you already know that we love sun-dried vegetables, especially tomatoes: their intense flavor adds a summery twist to my favorite salad, to the amazing lamb recipe of our friend Nikos, or to the delicious batter-fried meze of Mrs. Froso from Ikaria.
Sun-drying seasonal products is a part of the Aegean culture; my crazy friend Takis who enjoys walking on island rooftops, says that on August, he often sees trays or bundles of tomatoes, figs, peppers, even fish, drying under the sun rays.
The juicy hemispheres you see in the photos are from Tinos island; ripe and aromatic. Tomatoes are washed and dried thoroughly; then, cut in half or in more thick slices. They are placed in a tray that is covered with straw and sprinkled with sea salt; then, they are left to sun-dry for 5 to 7 days. It is an easy, slow procedure that will give you homemade sun-dried tomatoes which you can store in bundles as they do in Tinos, or in jars of olive oil, infused with your favorite herbs and spices. A couple of tips you need to remember is to cover the tray with a layer of tulle and turn the tomatoes upside down every two or three days.
What's your favorite way of preserving tomatoes? Do you sun-dry them, make sauce or are you a tomato juice canning fan?
photos by christos drazos
words by maria alipranti